Staff at CHVC
Your pet's wellness is best ensured through preventive medicine. It is the least expensive and most effective way to keep your pet at its healthiest for many years to come.
Our staff goes through continuous education so as to be able to assess and create individual plans for each pet to prevent or reduce severity of diseases. We invest in training and new technologies to improve our service to your companion.
We are a dedicated team that provides a warm and caring environment for your pet, offering a complete care philosophy. This means that in addition to medical attention, we will give you advice and strategic help to address other areas of daily living which impact on your pet's well being. Our team genuinely cares about you and your pet, and will strive to make your experiences here pleasant and comfortable for both of you.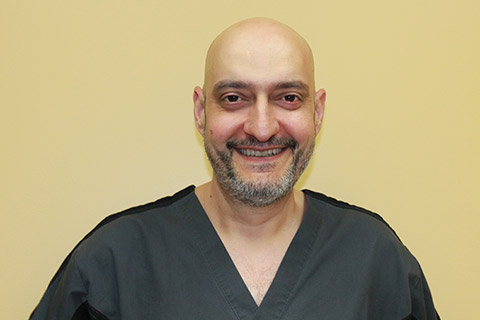 Dr Ricardo Bonafine
Dr Ricardo Bonafine obtained his DVM degree in 1991 from the University of Buenos Aires, in Argentina. He worked for more than 10 years in Emergency and Critical Care in his private practice and at the University School Animal Hospital.
In Calgary, he worked as an Associate Researcher at the Medical School, University of Calgary in the Neuroscience Group. He later obtained his Canadian license, and worked at a Veterinary Emergency Center. He decided he needed a more quiet way of life, and moved to Prince George in 2007, where he worked for 4 1/2 years at Prince George Veterinary Hospital. In May 2012 he opened his own practice in College Heights, Prince George.
He was honored with the Veterinarian of the Year Award by the Northern BC SPCA in 2012.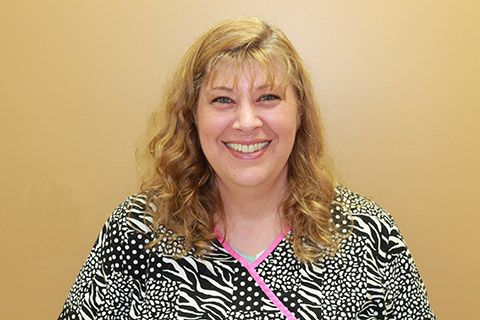 Flavia
Flavia worked for 15 years teaching and doing Research at the University of Buenos Aires, Argentina, and the University of Calgary, Alberta. After her forty-ager crisis, she decided she wanted to change careers, and went back to school at the College of New Caledonia, where she studied Business. She is the Manager and also helps wherever is needed.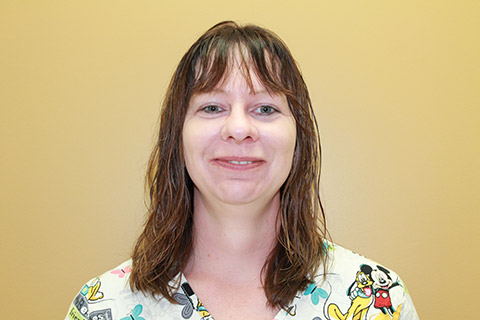 Christina
has been an Animal Health Technologist for 10 years. She graduated from Fairview College in 2002. She then stayed on an extra year to complete a Certificate in Equine Studies. Christina started out in a Mixed Animal Clinic in Alberta for 7 years. She moved to Prince George to work in a Small Animal Practice. Her main interests in the practice are Surgery, Ultrasound and X-ray.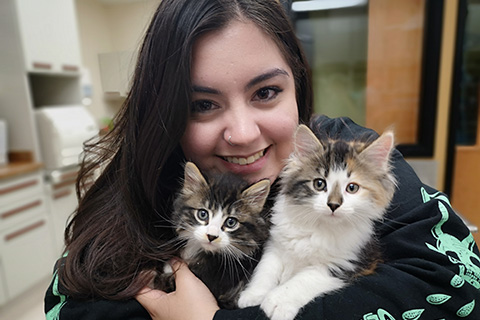 Alyssa
Alyssa has been an avid animal lover since she was little She plans to apply for school to become an RVT and hopes to travel lots in her career. Alyssa's favourite part of working here is interacting with all the cute patients and learning lots about veterinary medicine.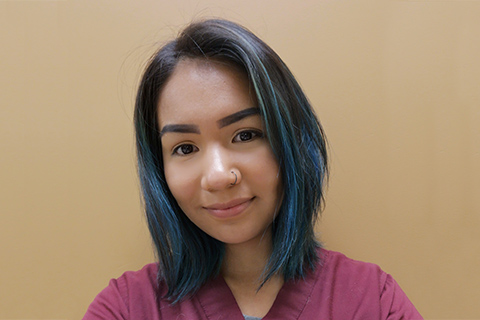 Shelby
Shelby has been interested in animals since she was a kid. She first volunteered helping them and then decided to become an RVT and went to Douglas College and became one in 2019. She enjoys working with the kitten that come from PG Animal Rescue.